Links
The hottest links on the world wide web!

Want to link to me? Please have a look at my Jenova Banners.

The links are divided into manufacturers, stores, painting related and gaming related sites. I've also included links to some of the painting forums on the net and some links to sites that deal with painting large Anime Resin Kits. The links are in alphabetical order.
Manufacturers
Assassin Miniatures
Very beautiful limited edition miniatures from this new German mini company. They also have an online shop.

Dark Age
A new miniature company that makes some very nice sci-fi minis. They also have an online shop.

Dark Sword Miniatures
A new miniature company that produces a small range of fantasy miniatures based on Larry Elmores work.

Eastern Front Studios
A new miniature company with some real talent. The are preparing two figure lines: Traditional Fantasy/Dungeon minis and some really cool looking underwater minis (Including sea horse riders!)

Fenryll
A French miniature manufacturer. Some of the Fenryll minis are great, others are truly horrible. The site is in French and the pics aren't very good.

Foundry
Foundry has TONS of different models (and an online store). Most of them are historicals, but they also have some neat elves and dwarfs and their vikings are too cool. They also have their own line of paints which I really like.

Freebooter Miniatures
Gorgeous multipart minis sculpted by Werner Klocke.

Games Workshop
Nice web site with an online store, some painting and background related stuff, and a search engine.

Heresy
Some very nice and funny sculpts. They also have an online shop with minis, good modelling stuff and great service!

I-kore
Also has an online shop.

Reaper
Easy to navigate and with some very good painting guides.

Shadowforge
A very cool selection of female miniatures.

Warmachine
One of the best and most succesful new miniatures companies. Produces a very cool steampunk game with huge robots.
Stores
All these stores are good. I have either ordered from them myself or I know people who have.
Fozzbozz
Really nice store that sells Assassin, Spyglass, Maidenhead, Masquerade, and other hard-to-get-in-the-US minis.
Fantization
Located in California. Great service, stocks Reaper, Rackham, Celtos, Dark Age, Cell's 1999 and others.
RPGminiatures.com
Very nice online store where you can buy Reaper, Warmachine, and many others. Also stocks Vallejo Game Colours and Reaper paints.
Cyberdungeon
I've never ordered from them (as I'm not canadian) but I've heard from others that they're quite cheap and have good service. They stock GW, Rackham, and Reaper.
Artemis Blacks
UK-based online store that stocks Dark Age, Shadowforge, Warmachine, Heresy, Maidenhead, and the Coat d'Arms paints (the old GW paints in the nice flip top bottles).
Game Mart
UK store that sells Warmachine, Dark Age, GW, Celtos and Vallejo paints!.
Leisure Games
Very quick shipping (10% of order outside UK). Stocks Reaper and Rackham among others.
Spirit Games
UK-online store with many different miniatures: Copplestone, i-Kore, Dark Age, Fenryll, Confrontation, Warzone, Warmachine, and Reaper.
Rackham Store
Rackham's own online store. Shipping is pretty expensive, but they have a great online gallery with good pics of all the figures.
Starplayer
A French store that stocks Confrontation and some other miniature lines. Apparently they're on good terms with Rackham so they always have the newest releases.
Dragons Lair
My favorite for buying GW.
Fantask
Danish store that stocks a large selection of i-Kore miniatures. They also stock GW, and a lot of other manufacturers. They have an online store.
Goblin Gate
One of the only Danish stores that sell Confrontation.
Junkers Bunker
Woohoo. The local store (and an unfinished website.....). Mostly GW but also some Void and Rackham. Pop in and take a look at my painted minis :)
Kilani
A little shopping site with 2nd hand new and old GW minis (the site is in Danish).
Mimers BrÝnd
Different manufactures (WOTC, Fairy meat, GW). They haven't got an online store (yet) but if you're ever in Aalborg pop in and take a look.
Painting Related Websites
Arjay's Land of the Diminutive
I think Arjay is the closest the minipainting world comes to a God of SE-NMM. Definitely worth a look!
Artisan's Edge
Very nice site with some pretty cool tips (including a guide to making icicles!)
Battle Paint
Franz does some very nice painting. I like his use of bright colours.
Beltane
The home of several Italian GD winners.
Blackmoor
Angela does some very nice freehand and NMM painting.
Brooding Paladin's Miniatures Gallery
Painted fantasy miniatures and a very good tip about the bases of your Reaper miniatures!
Brother Joseph's Forge
Welcome to BJ's conversion madness!
Celtos.de
Unofficial Celtos fan page with very nice paintjobs and artwork.
Cento Industries
Nice galleries and useful tips.
Chambers of Miniatures
Pretty cool site with about a million links!
Cool Mini or Not
A place where you can post you miniatures for other people to vote on or just enjoy the eye candy. My minis on Cool Mini or Not

Curdled Milk
A small gallery with painted minis from GW, Reaper, and WOTC.
Diarmaid Miniatures
A talented Finnish minipainter who is also a good converter.
Dragon Miniatures
Galleries, tips, and commissions.
Doctor Faust's Painting Clinic
A lot of very useful tips.
Electric Ocean
The best place for miniatures updates! Terry keeps an eye on all the cool mini sites on the web, and lets you know when they are updated. He also has a gallery with painted minis and painting references.
EllsWeb
Elliot's minipainting sites which also has some nice articles.
Evelyn's Dragons
The title says it all :)
Fantastictool
Web site of the very talented miniature sculptor Christian Danckworth.
Fantasy Miniatures
Holger paints some very nice miniatures from different manufacturers and genres.
Fellshadow Studio
Lili paints for Crocodile Games, Reaper and i-Kore so she's a busy gal. She's also really good at painting NMM!
Headblast Designz
Very cool site design and commission service run by some of my talented CoolMiniOrNot friends :)
Hot Lead
More great painting tips.
Imaginate
Painting and converting guides and galleries. Both for beginners and the more advanced.
Iron Halo
Al and Rachel's painting service. Very nice quality painting.
Mahon
Mahon is a talented minipainter from Poland. He's also one of my "CoolMiniOrNot friends" :)
Master Class Miniature Painting
Jonathan's new mini painting site and painting service.
Miniature Art
Bobby Wong's web site. Need I say more?
Miniature Fantasies
Web site of Guido GŁnter, a very talented German painter.
Miniature-painting.net
Home page of Dominic Heutelbeck and home of the Visions in Colour.
MiniGrrrl.com
Tammy Haye's super nice mini painting site.
Mini-painting.com
Painting site with galleries as well as a painting service.
MiniVault
Painted minis from Golden Demon winner Tom Schadle.
Minutiae
Joel's minipainting and sculpting website featuring the famous "mini-a-week" project.
Mobo's Miniatures
Mobo's painted miniatures. i-Kore, Spyglass and other nice minis.
Painted Miniatures.de
Gunji's mini site. Nice realistic style.
Painted Pewter
Michael has a very original and beautiful painting styles with solid technique and interesting colours.
Painting Dude
The Painting Dude's website with tabletop and showcase figures.
Paintrix
The home page of Jennifer Haley, IMHO one of the best minipainters in the world.
Prophet Miniatures
Excellent site with some very nice guides (including a very useful basing tutorial).
RackScan
The ultimate Confrontation web site!
Rob's Painted Figure Collection
Rob's collection of cool figures by himself and other great painters
Rotten Lead
Robin's wargaming and roleplaying miniatures. He also sells stuff on ebay sometimes.
Salix Miniatures
Krista is a great fantasy miniature painter. She is really good at choosing colours and her style is nice and smooth.
Sintricat
Sandy is the queen of bases, and she has a very nice subtle paintstyle with beautiful colours.
Si Vous Play
You have to check out Jim's very different and beautiful painting style!
Slappingpaint
Craig's mini-painting site. Some very nice paintjobs and great tutorials.
Slave to Paint
Peter's minipainting site. I'm really impressed with his painting both in 28mm and 54mm scale.
Small Obsessions
Some sweet paintjobs and really good conversions!
Sylvain's Mini Site
Sylvain sculpts for Fenryll and Fanatic and he's a great painter too!
The Miniature Gallery
Dirk Stiller's great homepage with lots of beautiful paintjobs.
The Miniature Paiting Guild
The home page of Glyn (Zaphod) Evans and home of the CrappyMiniOrNot gallery.
Tincture Adept
Home page of Canadian mini-painter Jarrett Lee who does some very clean paintwork.
True Belivers
Homepage of Golden Demon winner Jason Moses and the annual Chick Challenge.
Verzani Productions
Beautiful, almost glowing, paintjobs. Definately Golden Demon standard!
Vultures Miniatures
The miniature web site of Sven Wichert. Check out his tartan tutorial!
Warpaint Studio
Cool website with a nice design and some awesome painting and tips.
Wolfbane
A very talented Italian mini painter. Also quite a cool website design (IMHO).
Wyvern's Tale
Bethanys very stylish fantasy miniatures painting site.
Gaming Related Web Sites
Fargoch
An excellent compilation of translations of the French Confrontation cards. Very useful resource.
Kilani
A little Danish 40K and WFB gaming club (the site is in Danish).
Ordo Xenos
Lots of new rules, scenarios, and background for GW's Inquisitor game.
Powerfist
Tournament reports, tactic, and painting tips (in Danish).
Rackscan Card Generator
For designing you own Confrontation cards!
The Cooperative
A worldwide Inquisitor campaign.
Forums
Painting
Headblast Desingz Forums
Come along and show your work, get advice, or have a chat with Goatman, Mahon, Cenobyte, and me.
Reaper Miniatures Forum
A very friendly and busy forum for everyone who likes Reaper Miniatures.
Yahoo's Masterclass Mini Painter Group
For the more advanced topics. Home of the monthly Golden Toadstool contest.
Yahoo's Mini-painter group
A great group both for beginners and the more advanced. Very friendly and helpful.
Yahoo's The Miniature Conversion Workshop Group
A great group for conversions as well as sculpting and basing tips. Very helpful.
Minis in general
Forum of Doom
The Heresy, Hasslefree, and Spyglass forum.
Colonel Marbles' Miniatures Frothzone
The places to go for flaming new releases.
Gaming
Dark Age Games
The official Dark Age Forum. Some really cool people who play a really cool game :)
Miniforums
A very nice forum where you can discuss most miniature games. Also probably the best English Void forum.
Powerfist Forum
An excellent Danish GW forum.
Yahoo's English Confrontation Group
A wonderful and very helpful group about all aspects of Rackham's Confrontation game.
Anime kit sites
Animemodels
Albert is an extremely talented kit painter. He has also bought a couple of 28mms recently and I'm looking forward to seeing them in his gallery.
Cody's Coop
This guy is just an insanely good kit painter. His figures look alive.
e2046
Nice store that sells many different kits.
Gremlins in the Garage
Painted versions of thousands of different kits. You can even send in your own photos!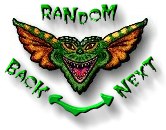 Home | Galleries | Tips and Tutorials | Commissions and Auctions | Links | Me